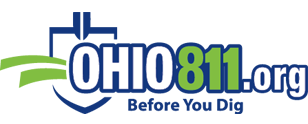 OHIO811 : Call Before You Dig
Digging into underground electric lines can be expensive and can cause serious harm or even death
Anyone planning to dig in our service area should be aware of the lines and take proper action before digging begins.
Buried electric, phone, cable, water or other facilities can be extremely dangerous if damaged, and they are costly to repair. Before you dig in the yard call Ohio Utilities Protection Service (OUPS). OUPS will notify all utility companies to locate facilities. By law, OUPS requires 48-hours notice. 
Call OUPS anytime at 800-362-2764 or 811, or visit  www.oups.org.