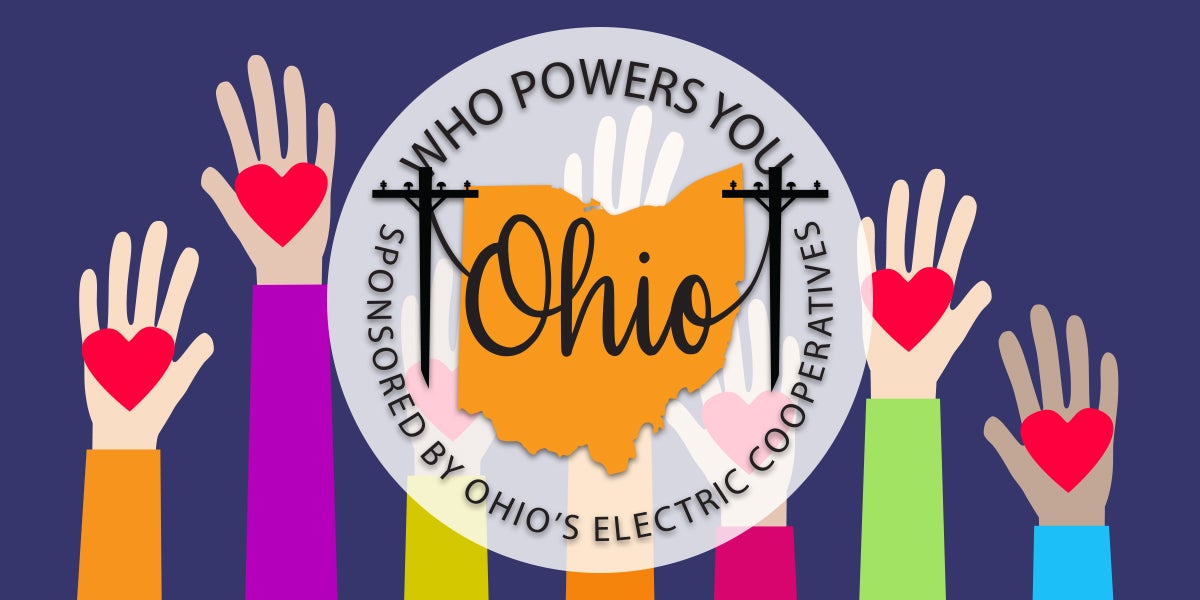 Inspired by a fellow cooperative member making a difference in your community? Tell their story and they could win $1,000!*
Ohio's electric cooperatives value those who elevate and energize our communities. That's why we're excited to announce the 2021 #WhoPowersYouOhio contest, to honor electric co-op members who display the qualities of a servant leader in their community.
Share his/her story with us! Together, we will celebrate the power of human connections.
Nominate someone special today!
Visit www.ohioec.org/wpyo between May 3, 2021, and June 4, 2021. Submit a photo of your nominee and tell us why that person inspires you and how they make a difference in your cooperative community.
Deadline for entries: 11:59 pm, June 4, 2021
Prizes: Six nominees will be chosen to receive $1,000 from across the state