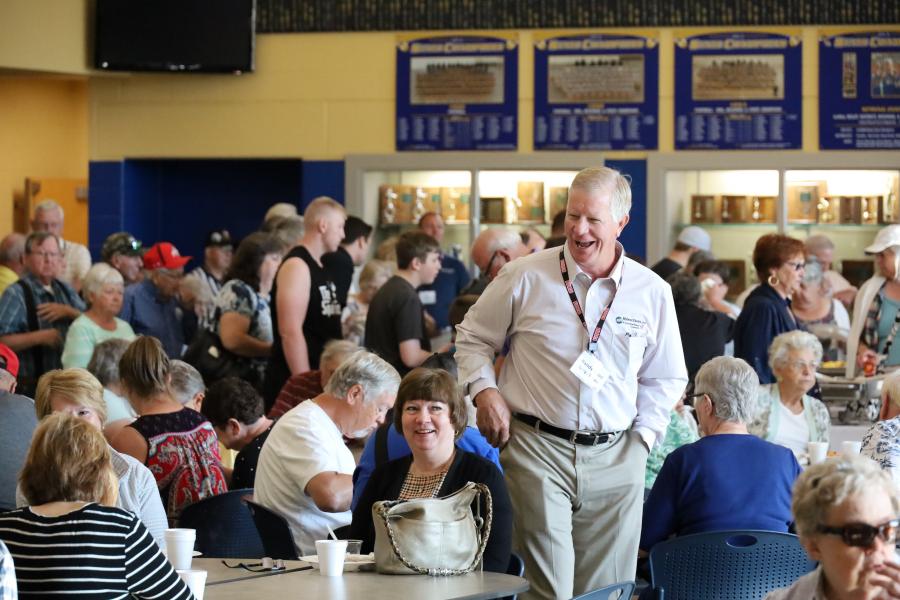 The electricity blackouts that plagued parts of America were discussed at the Midwest Electric annual meeting, including what co-ops in Ohio are doing to provide a reliable supply of power. More than 600 members and guests gathered for the first time in nearly two years since the pandemic's emergence.
Election results also were announced at the meeting, Saturday, June 5, in person at St. Marys Memorial High School and streamed live. Re-elected to three-year terms on the Board of Directors were Bob Barnt (Allen-Putnam), Roger Rank (Van Wert), and Gary Knapke (Mercer-Darke). Also in voting that took place online and by mail, members approved updates to the cooperative's Code of Regulations.
Members in attendance were fed a breakfast buffet, and children's games and activities were provided for families. Various health fair screenings were available, and $3,000 in cash and scholarship prizes were awarded.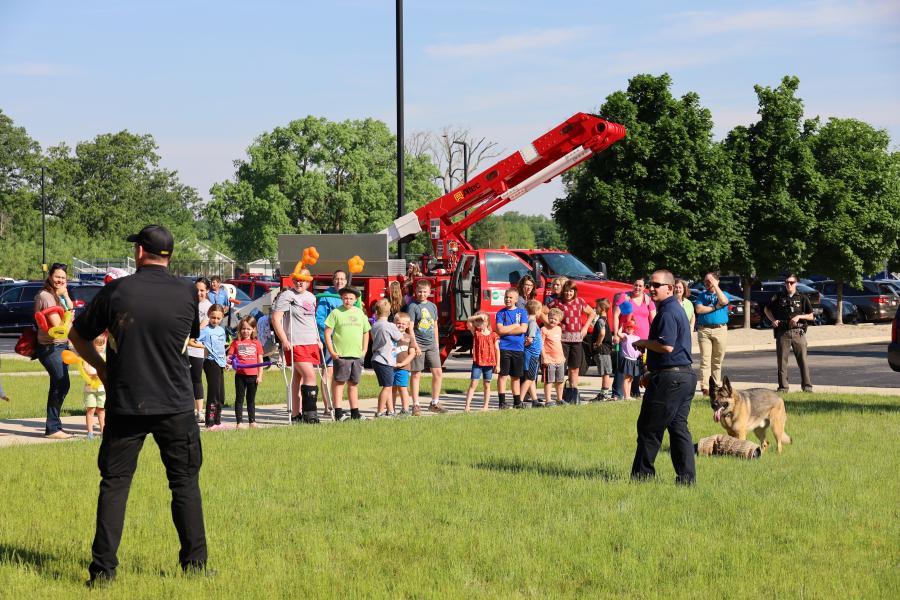 Pat O'Loughlin, CEO of Buckeye Power Supply Cooperative, discussed widespread power blackouts over the past eight months that hurt consumers in California last summer and Texas this winter.
"Texas and California pursued poorly planned energy markets that resulted in forced blackouts and high electric bills. They relied too much on uncontrollable renewable energy sources without considering reliability impacts," O'Loughlin said. "Texas endured not only destructive blackouts but incurred electric system costs that will take years to recover."
O'Loughlin said electric cooperatives are striving to overcome a federal regulatory system that does not favor energy reliability, and the challenge is getting tougher.
"Several base load coal plants have been closed since, replaced by natural gas plants and some renewable resources that may not be available during extreme cold weather events," he said.
"Fortunately, Buckeye Power is part of a planning network that plans for an adequate level of resources plus a healthy reserve margin," O'Loughlin added.  "However, the Midwest isn't without risks like Texas and California.  Our region was threatened most recently during the polar vortex of 2014 where load was high and our power system had difficulty keeping up."
Midwest Electric Board President Larry Vandemark encouraged members to sign up for Co-op Owners for Political Action, the national electric cooperative group that supports state and federal elected officials who support our goals of affordable, available and reliable electricity.
"When we speak with one unified voice, we stand a much better chance of fighting our challenges and affecting legislative decisions that impact our cooperative and its members," he said.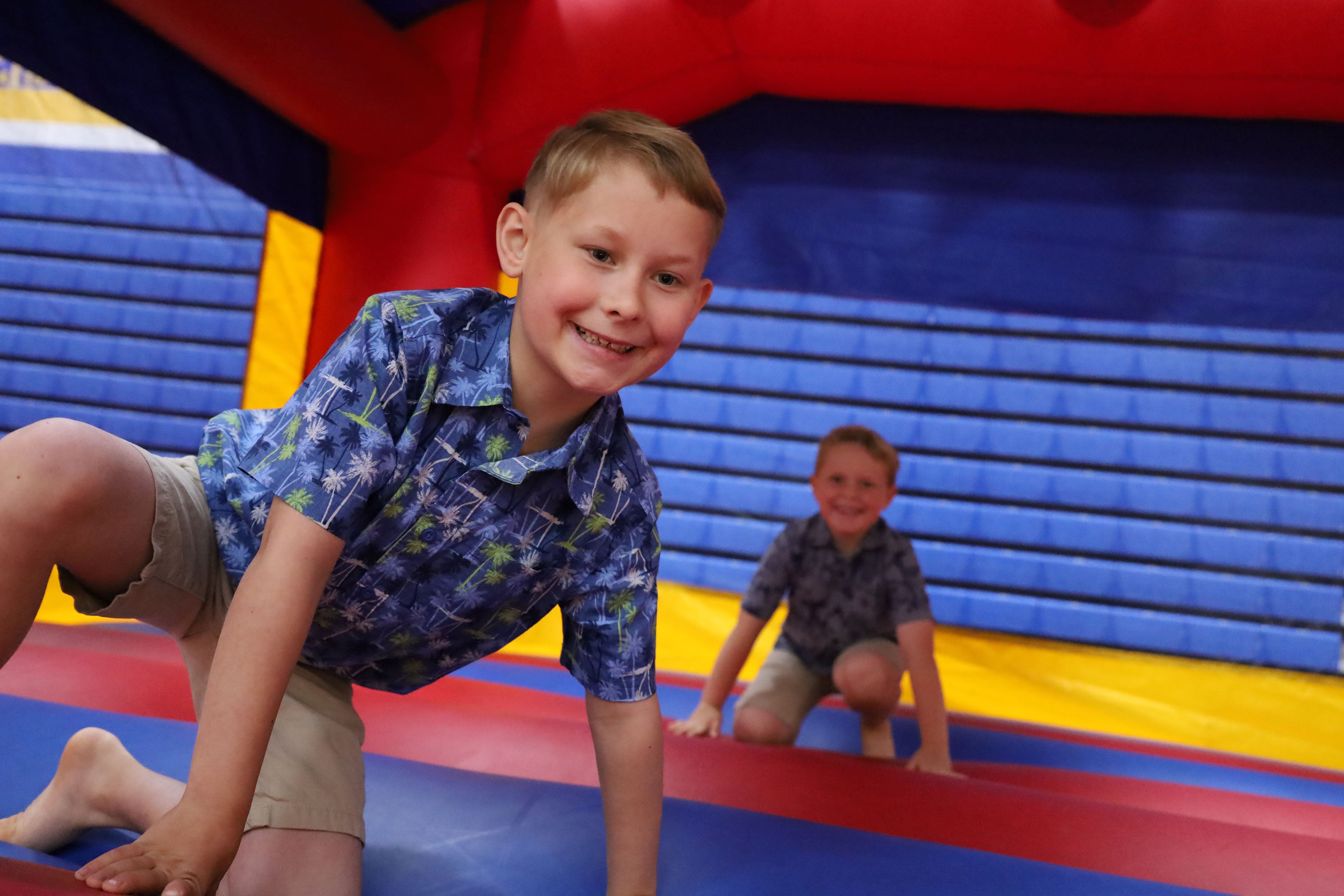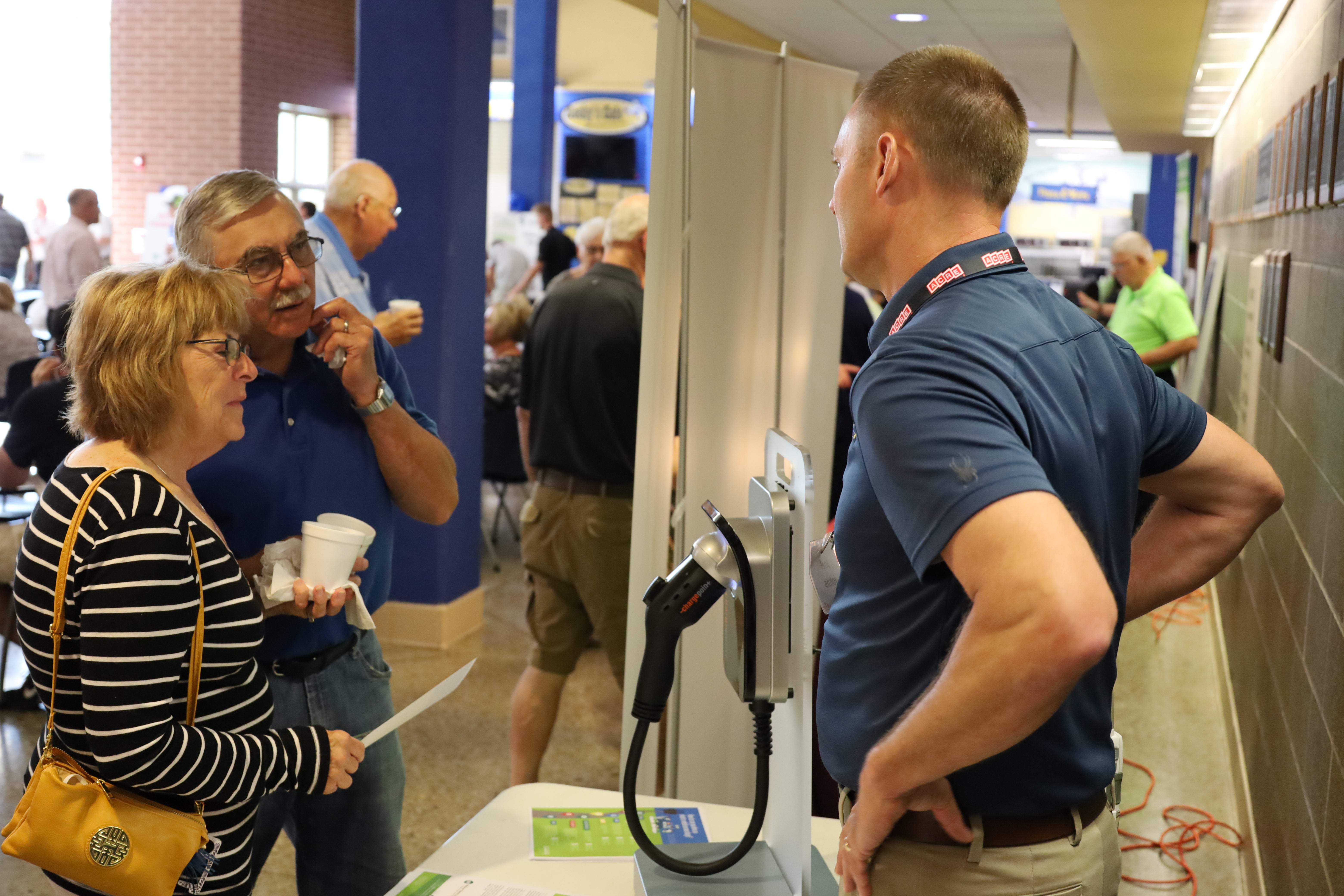 Vandemark also said 2020 ended up being a decent year for the cooperative financially, with moderate sales as well as operating expenses under control. As a result, the planned rate increase for 2021 has been pushed to 2022. It will be the cooperative's first rate change in 12 years, he said.
"Being a rural utility, it simply costs an electric cooperative more to provide electricity than the city-owned and larger utilities," Vandemark said. "Still, our electric rates are among the lowest for Ohio's 24 electric cooperatives."
The cooperative's load control program for water heaters and air conditioners is an effective cost control lever, saving Midwest Electric $600,000 per year in our wholesale power bill from Buckeye Power. And the control times occur less than 1% of all the hours in a year.
Vandemark said the cooperative continues to invest on average $3 million annually in power reliability, including tree trimming, pole testing, line rebuilds, and other maintenance. As a result, power was available to Midwest Electric members 99.95% of the time in 2020.
With 2021 being the 85th anniversary of the cooperative, CEO Matt Berry focused on the early history of Midwest Electric, drawing parallels to today's focus on member service in what he called "the DNA and culture of your cooperative."
Part of that DNA involves local, community control. We started in 1936 as Western Farm Bureau Electric Cooperative with direction and guidance from the Ohio Farm Bureau. While it was instrumental in getting the cooperative started, the local Board grew impatient and severed ties with the Ohio Farm Bureau by 1938 in order to have local control.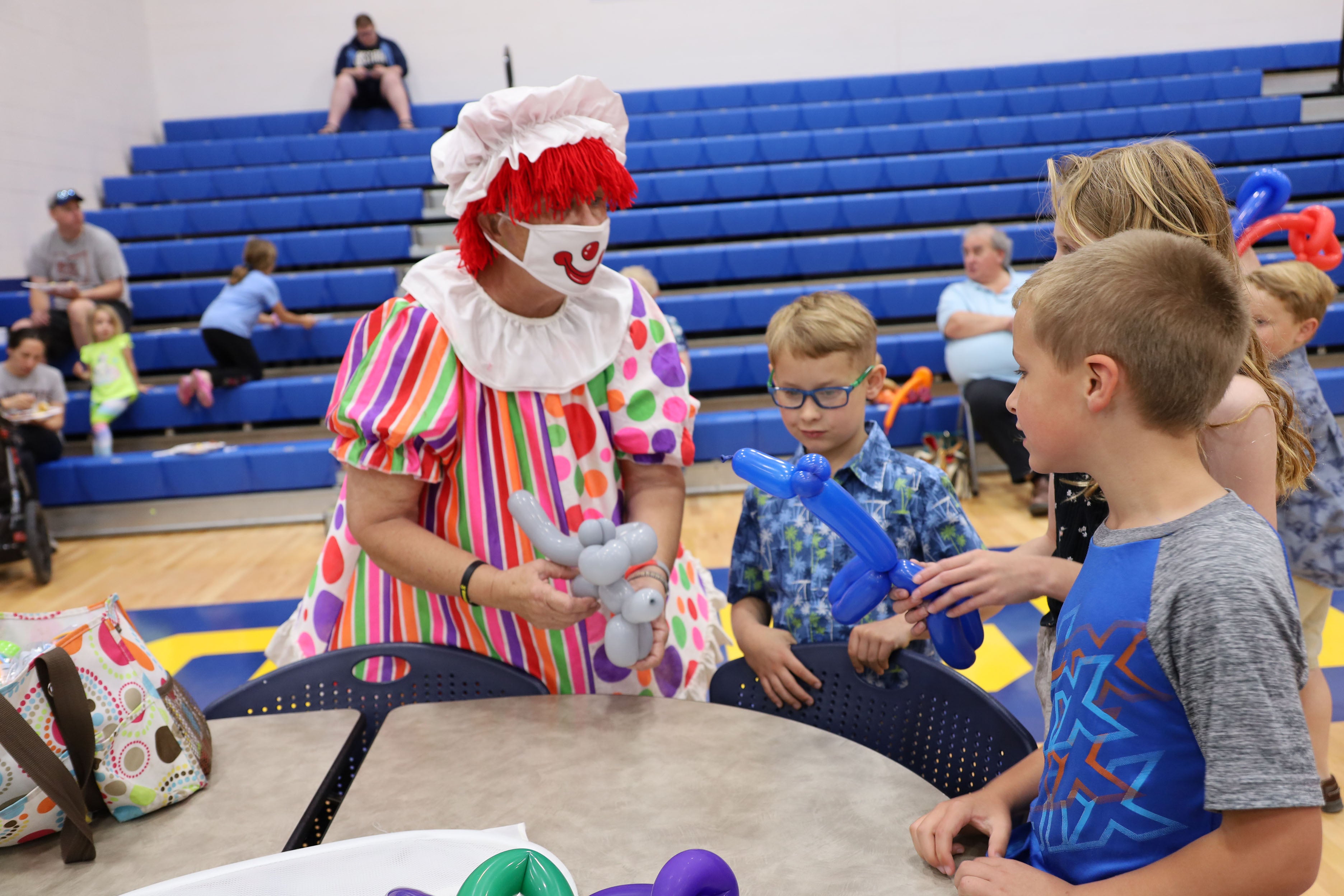 An intriguing aspect of our principle of "concern for community" happened in the early 1940s. A company called General Utilities Company provided electricity to areas throughout Ohio, including from the Bluelick / Bath Township area to Columbus Grove and Bluffton. Midwest Electric only went as far north as Elida at that point.
General Utilities Company was part of a national conglomerate of companies owned by Howard Hopson. Berry explained that Hopson was convicted of defrauding customers of $20 million ($306 million in today's dollars) and sentenced to prison. General Utilities Company and the others went bankrupt, and a number of securities laws were written that are still on the books today.
The electric cooperatives came to the rescue and bought the lines and other equipment. This not only saved the day for those communities, but it enabled the cooperative to expand and grow.
The focus on member service was built into our DNA early and continues today, Berry said. He noted that the cooperative's first electric rates, in 1937, had a discount for electric water heaters and a load control savings program for water heaters. The cooperative hired an electrician in 1937 to help members with wiring, and sold appliances with a showroom in our early offices.
"We also held a number of appliance demonstrations and electric utilization tours in those years to help members learn what electricity is and what it could do for them," Berry said.
Fast forward to today, Berry said, and that member-focused DNA still drives our culture. Midwest Electric offers a number of rebates to help members improve the energy efficiency of their home or business; rate discount programs; peak load management; energy audits; public events with builders and contractors to promote energy efficiency; as well as a number of billing-related member service programs include our online e-bill site where members can view monthly, daily and hourly electric use, set up outage and high usage notifications, and more.
"The more things change, our purpose remains the same – to serve our member-owners," Berry said.
A photo album of this event is available on our Facebook page!