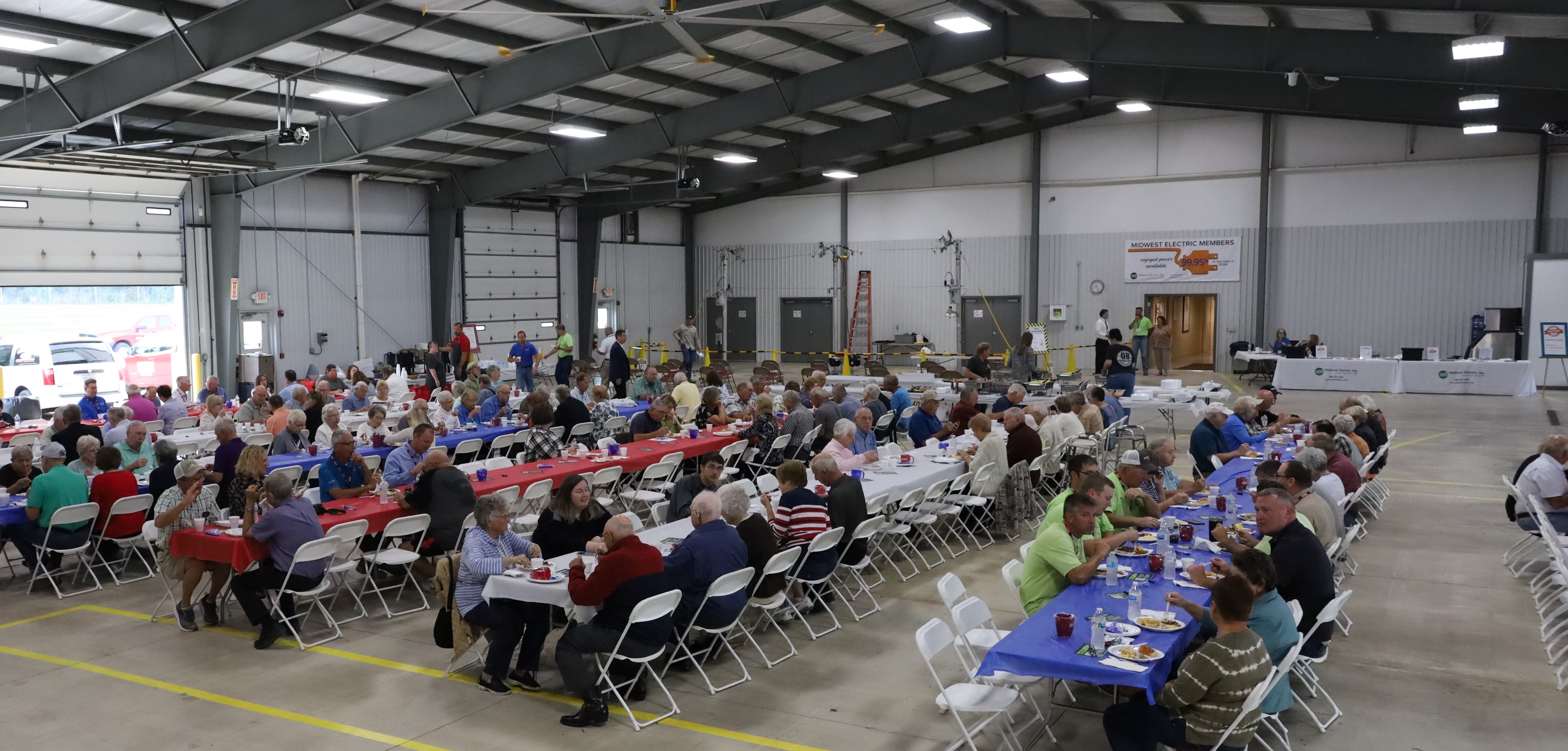 Midwest Electric was excited to open its doors again for annual Member Appreciation Days and their ACRE Political Action Breakfast.  The two-day event was held October 11-12 at the cooperative's St. Marys office.  Midwest Electric is a political leader in Ohio with more than 700 ACRE Co-op Owners for Political Action members. 
ACRE members heard updates from US Congressman Warren Davidson (Ohio's 8th Congressional District), state representatives Craig Riedel (District 82) and Jim Hoops (District 81), and State of Ohio Auditor Keith Faber. Topics covered during the morning's breakfast ranged from electric energy diversification, green energy, and what lawmakers are doing to help ensure that rolling blackouts, like consumers in Texas and California have seen over the past few years, will not happen in Ohio.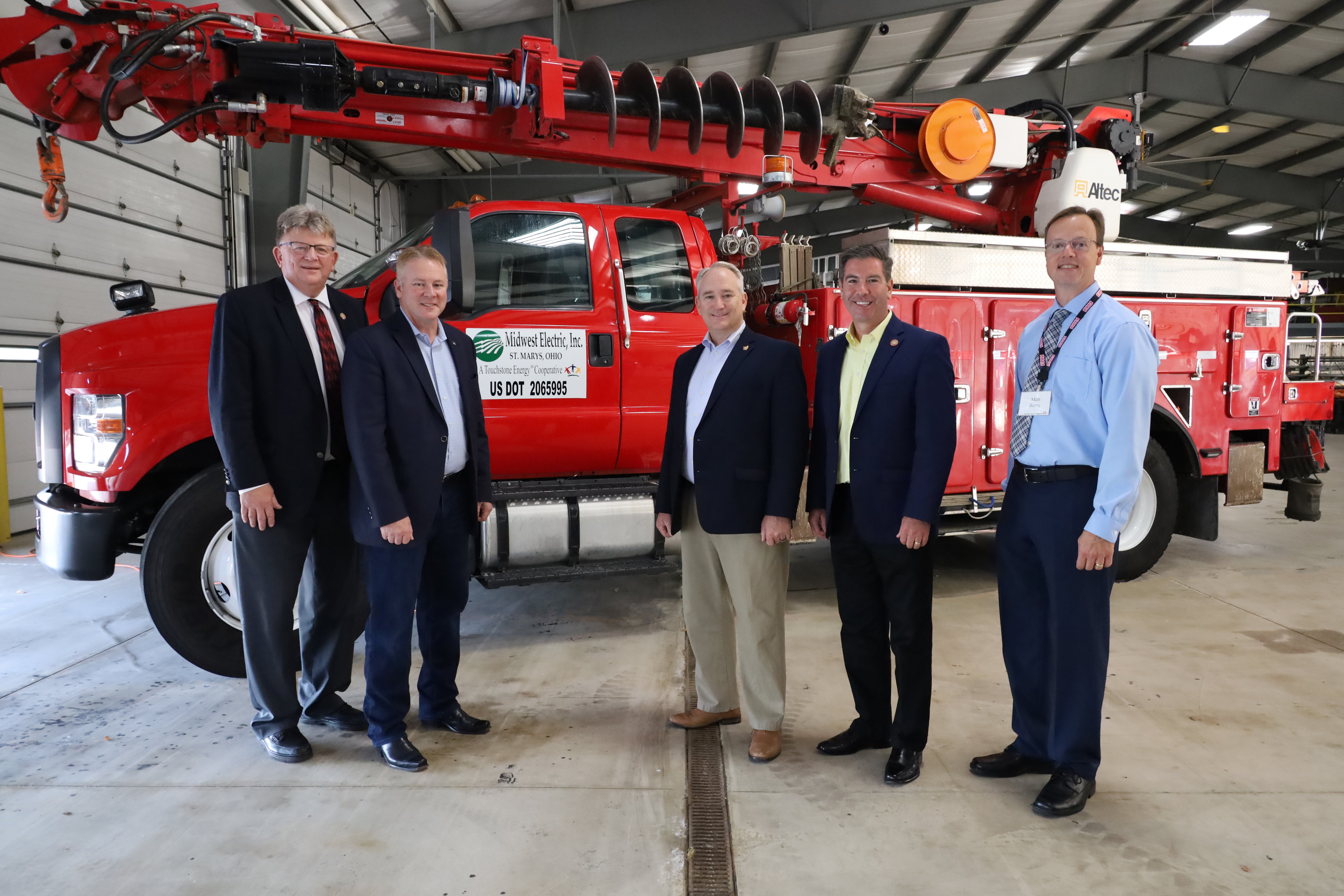 State Representative Susan Manchester (District 84) stopped into the event later in the day and spoke with Midwest Electric CEO Matt Berry on items such as the Ohio kilowatt-hour tax, economic development, rural broadband, and ensuring rural Ohio's voice is represented in the redistricting efforts going on at the state level.
Afterward, Member Appreciation Days kicked off with lunch, energy efficiency booths, and electric safety demonstrations. Members had a chance to meet their CEO, local lineworkers, member service representatives, and other Midwest employees. About 600 members and family members attended the two-day event.
Bill credits totaling $200 were distributed to members who entered a drawing. Winners included:
Tim Barhorst, Celina
Pam Shook Spencerville
Marvin Bertke, Celina
Chris Brown, St Marys
Elwood B Rough, Wapakoneta
Jim Bartholomew, Wapakoneta
Sam Schmiesing, Celina
Judy Post, Ft Recovery
A video recap of the event can be found on Midwest's YouTube channel.
A photo gallery is available on Midwest Electric's Facebook page.