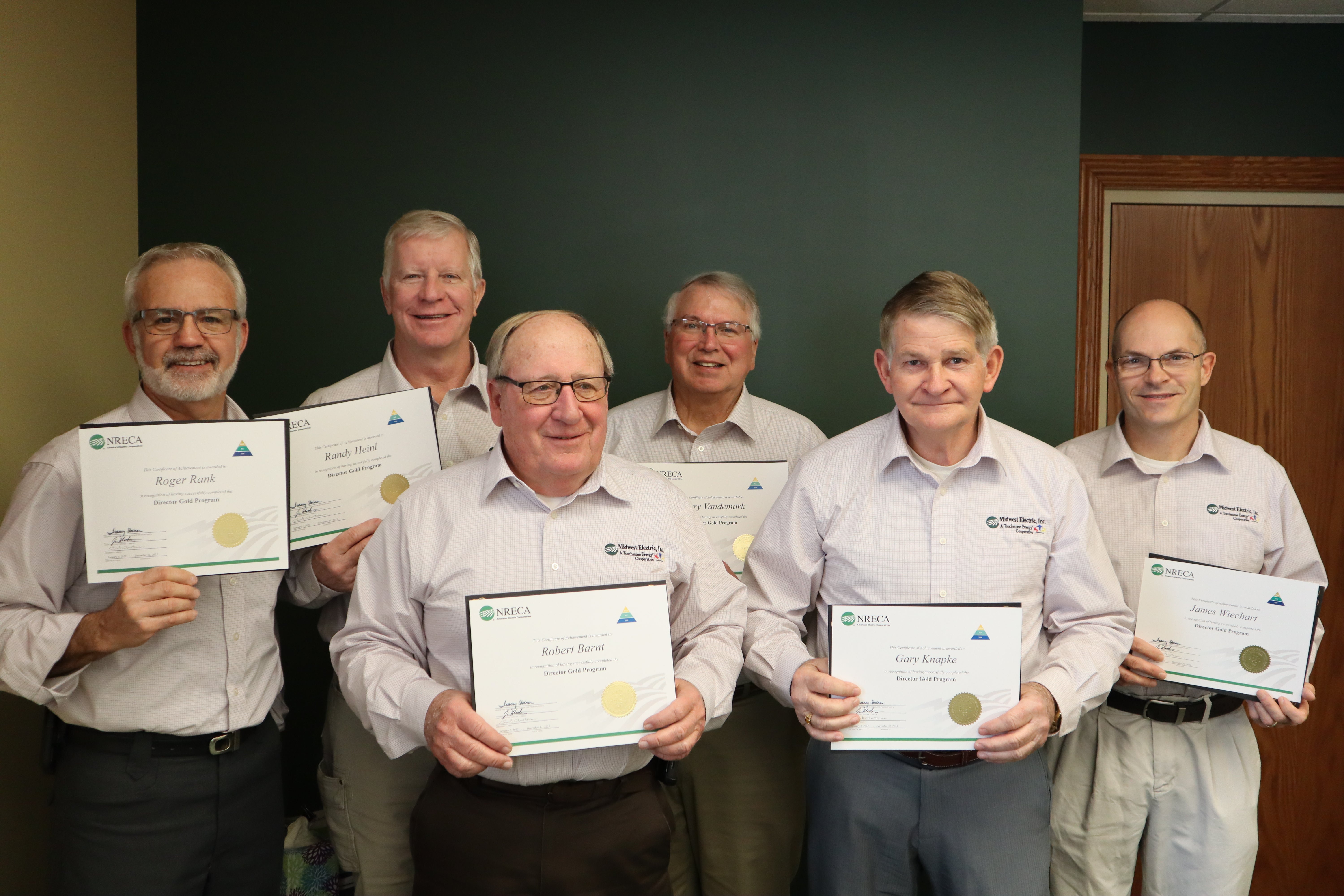 Congrats to Midwest Electric Board Directors (above photo, left to right) Robert Barnt (front), Gary Knapke (front), Roger Rank, Randy Heinl, Larry Vandemark, and James Wiechart for earning their Director Gold Renewal Certificate through the National Rural Electric Cooperative Association (NRECA). 
 Steve Bauer (pictured below) from Wapakoneta also earned his certificate recently.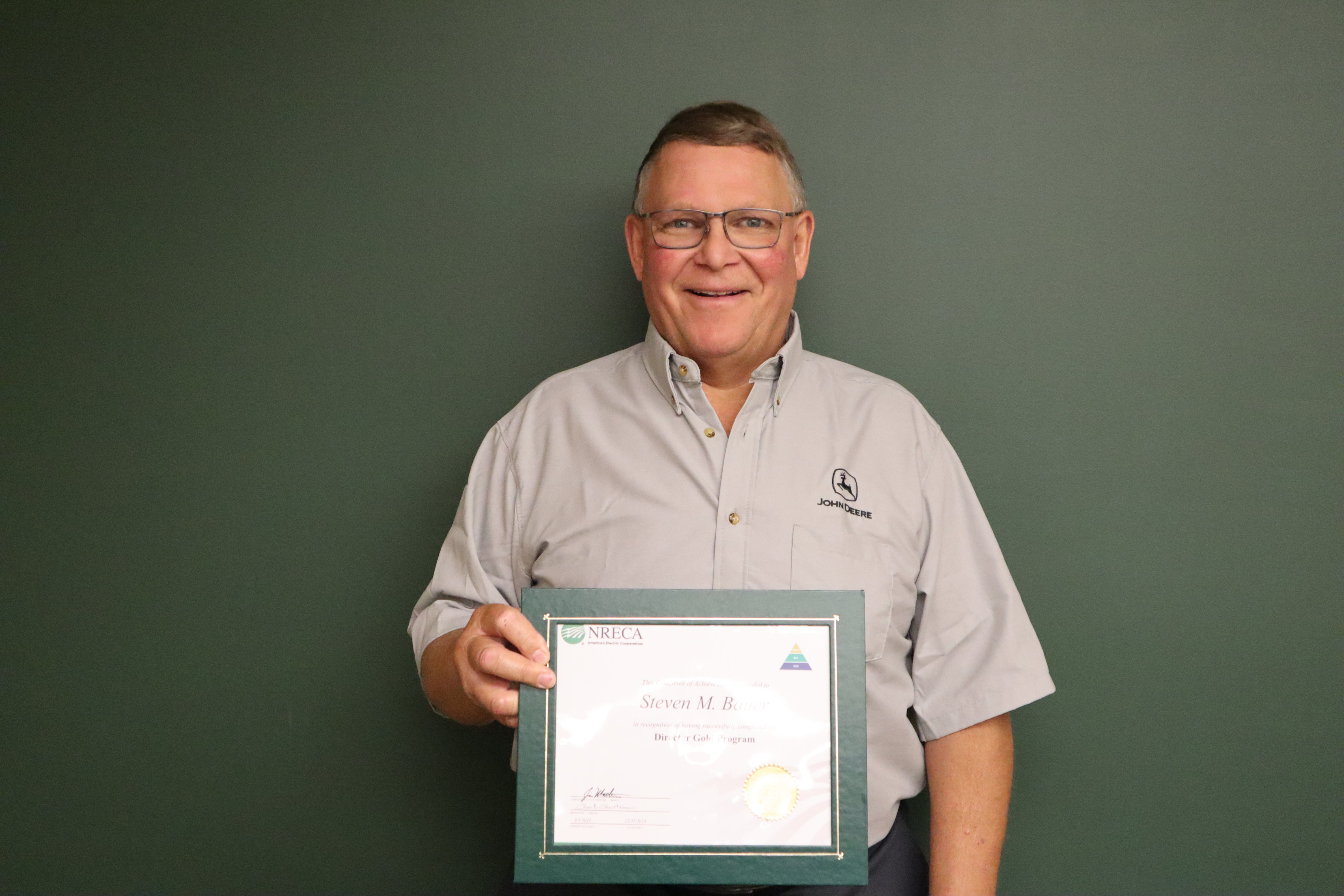 Director Gold is an NRECA certificate program geared toward directors who are committed to continuing their education. To maintain their certificate, they participated in classes on board governance, financial decision making and emerging trends in the electric industry.
Thank you to all our board for your continued education and excellence to the co-op!