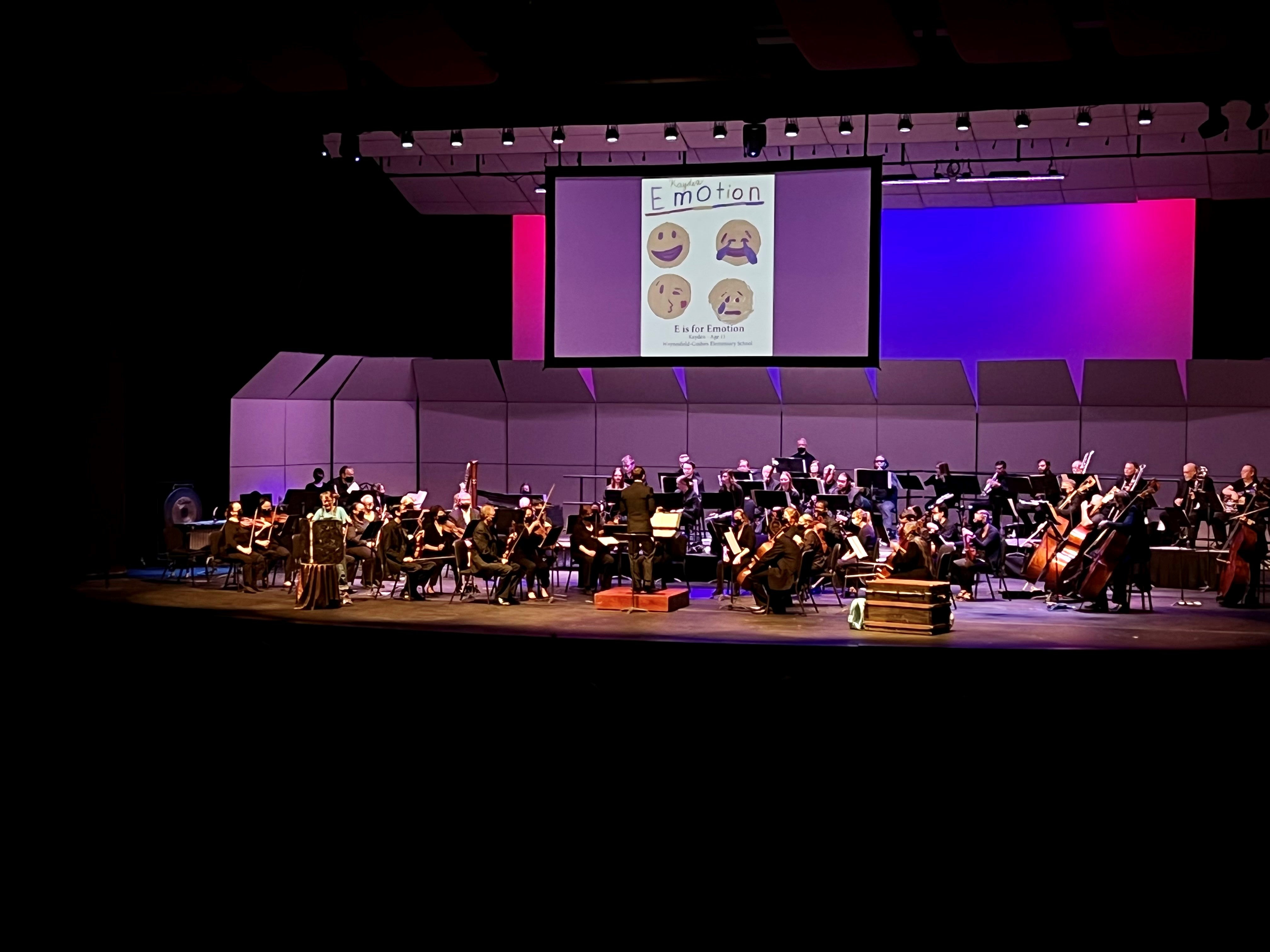 Thanks to all members who participate in Midwest Electric's Community Connection Fund! Because of your willingness to "round up" your monthly electric bill, students from our area were able to attend the Lima Symphony Orchestra's Young People's Concert "M is for Music" on Nov. 9, 2021. Around 2,000 area students attended. This was just one of many donations your Community Connection Fund has distributed last year to worthy organizations.
CCF Trustee and Midwest Electric member RobertGaberdiel of Spencerville was an usher for the concert, where he and his wife, Robin, have served as volunteers for the last five years. Robert has served on the CCF board for three years. Though he's been retired from the phone company where he worked for 42 years, he still stays involved locally, working part-time for Amanda Township.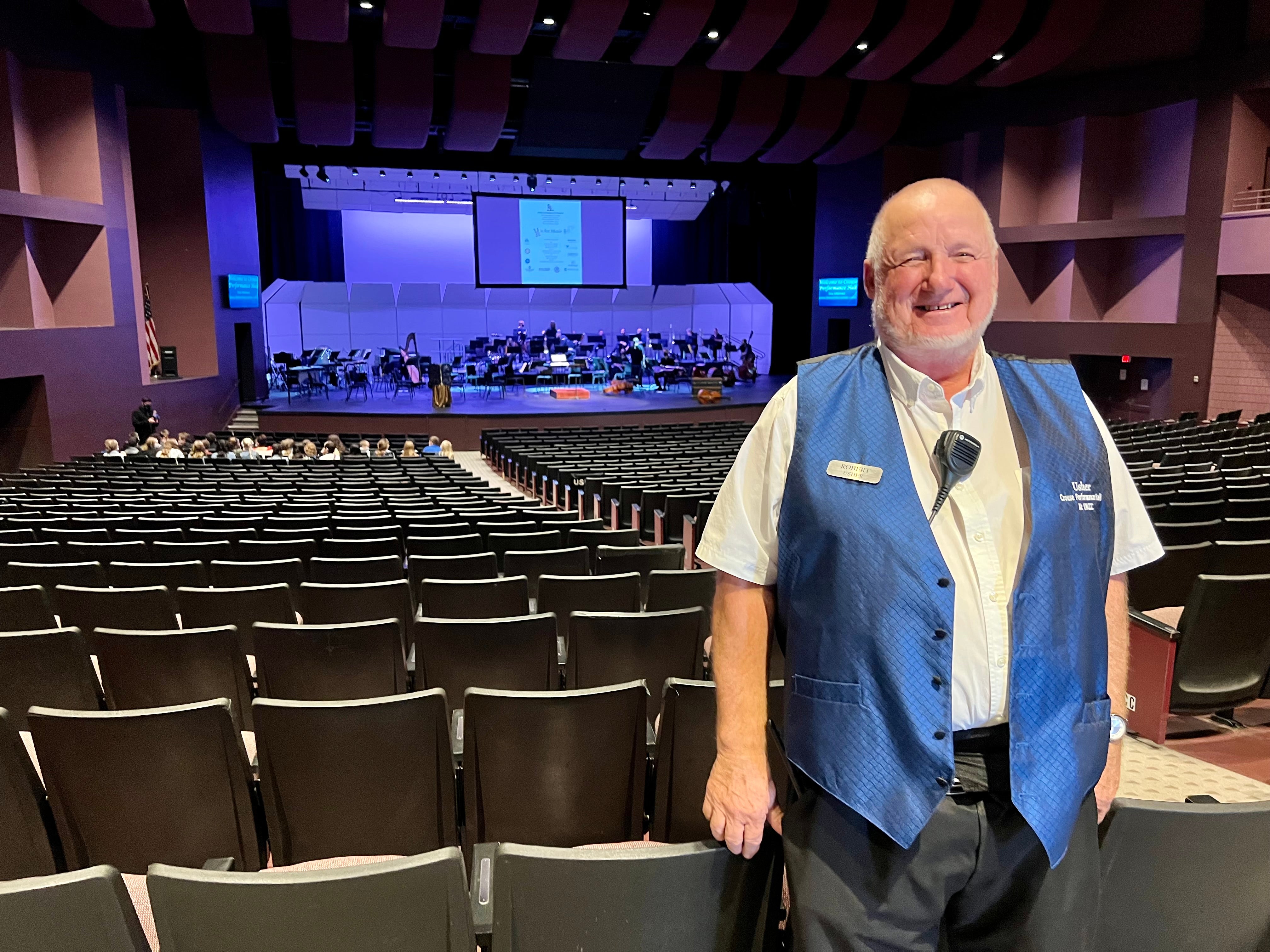 "My wife tells me I'm here too much ... but I love it!" he says. "I sit right in the front row. There's a lot of talent in our community, and I enjoy giving back."
During the concert, students learned the types of instruments and how music can influence the way you feel. They were inspired to become composers themselves by
marching to the beat of their own drum.
Thank you to all members who opt to "round up" your monthly electric bill and donate toward worthwhile local programs that apply for funding. It is our generous members who give local youth the chance to learn about and be inspired by music!
Learn more about the Community Connection Fund, sign up to donate, or find applications for organizations at midwestrec.com/community-connection-fund or by calling our office.