Are you a Midwest Electric member who loves decorating their house for Christmas? Send us your best photo, and we'll create a Facebook album gallery with all the entries. If our members choose your display as their favorite (your photo gets the most "likes") you could win a $50 bill credit, major bragging rights, and even make an appearance in the local newspaper!
Midwest Electric has joined with other regional Ohio electric cooperatives to celebrate the festivity of our members – people just like you – and their love for Christmas decorating. Because our members live mostly in rural areas and have more freedom to decorate, their outdoor holiday light displays are often fantastic and expansive, causing people to crane their necks and gawk at the beauty and hard work our members gladly endure to introduce an extra dose of cheer to the holiday season.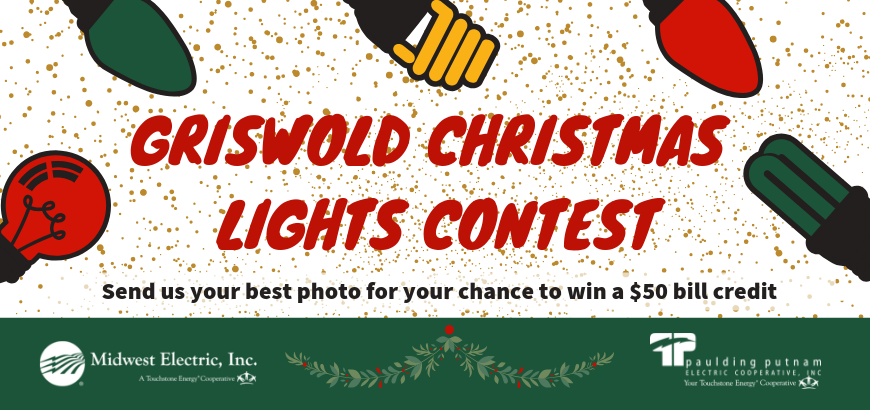 In other words, we want to showcase your home to the rest of the community!
Please send your best high-resolution outdoor Christmas light photo to skuhn@ppec.coop by Friday, December 6, along with:
Your name and contact information
What area you're from (city/town)
Any additional or fun information you'd like us to include in your contest entry about your display (how long it took you to set it up, how many bulbs it uses, how many feet of strands, why you do this, etc.)