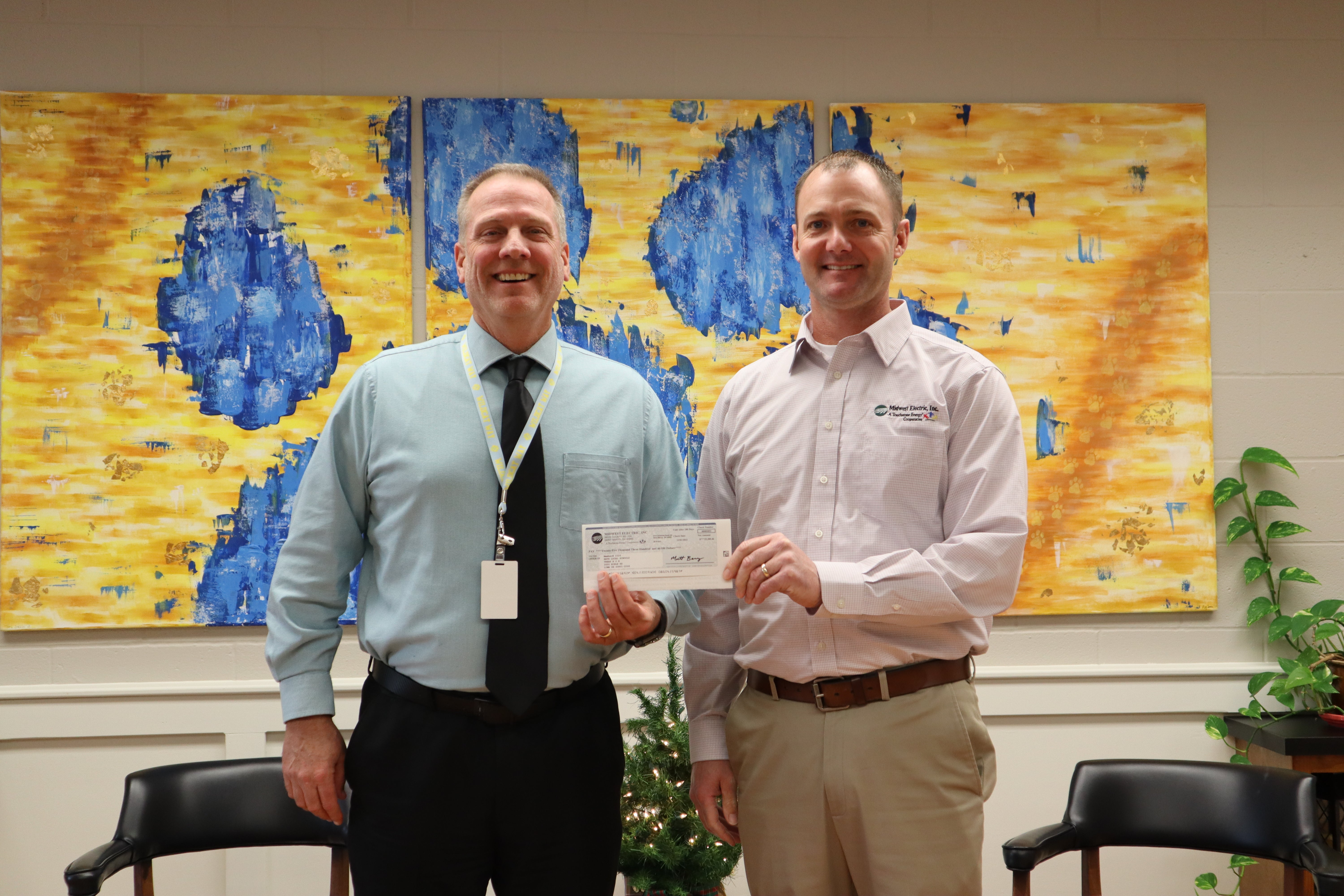 Midwest Electric Business Development Coordinator Joel Johns visited several area member businesses and organizations in December to hand deliver patronage cash back checks totaling more than $61,000.
Bath Local Schools (pictured above with Rich Dackin)

Cooper Feed Mill (pictured below with Doug Schmitz)

Village of St. Henry (pictured at bottom with Stan Sutter)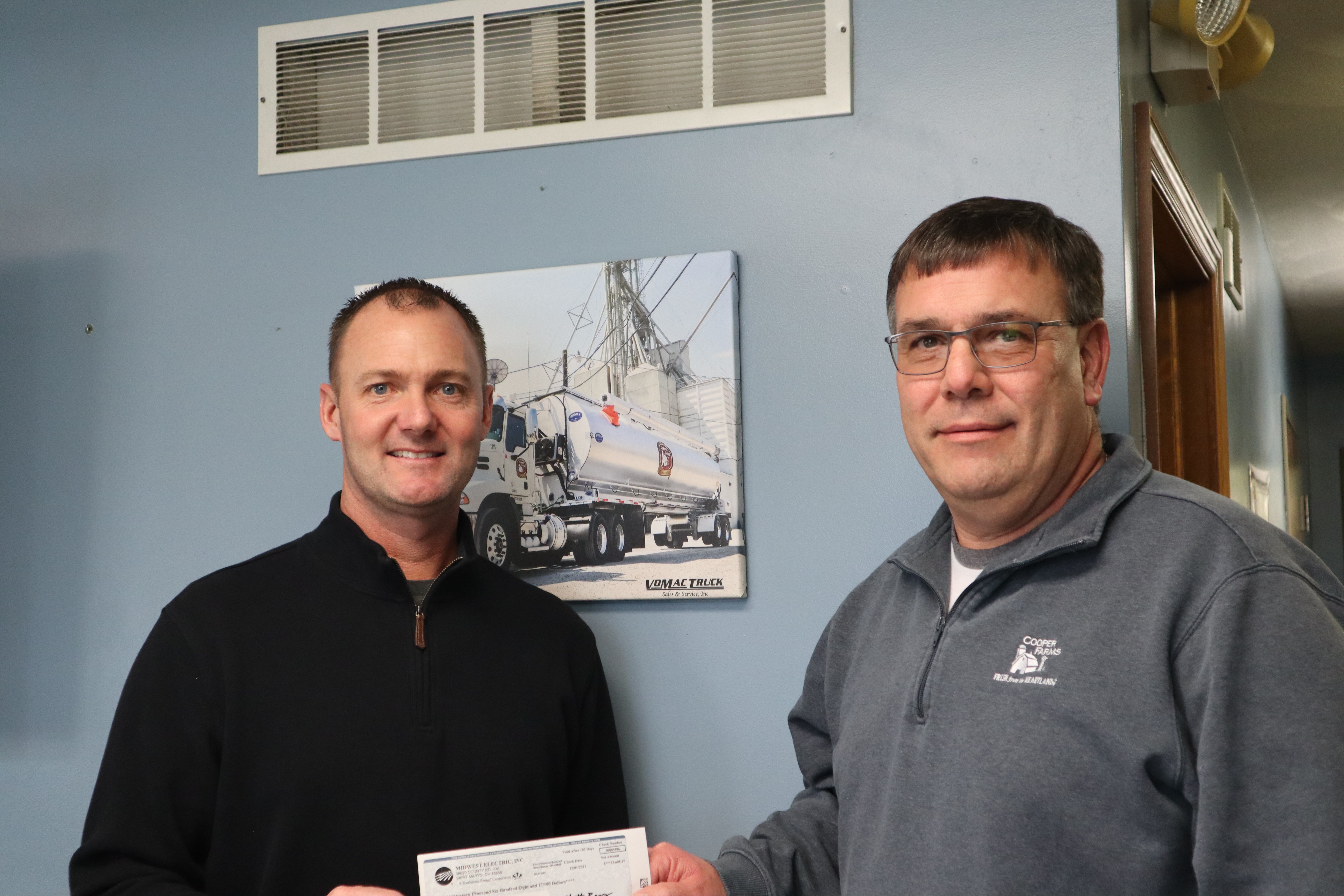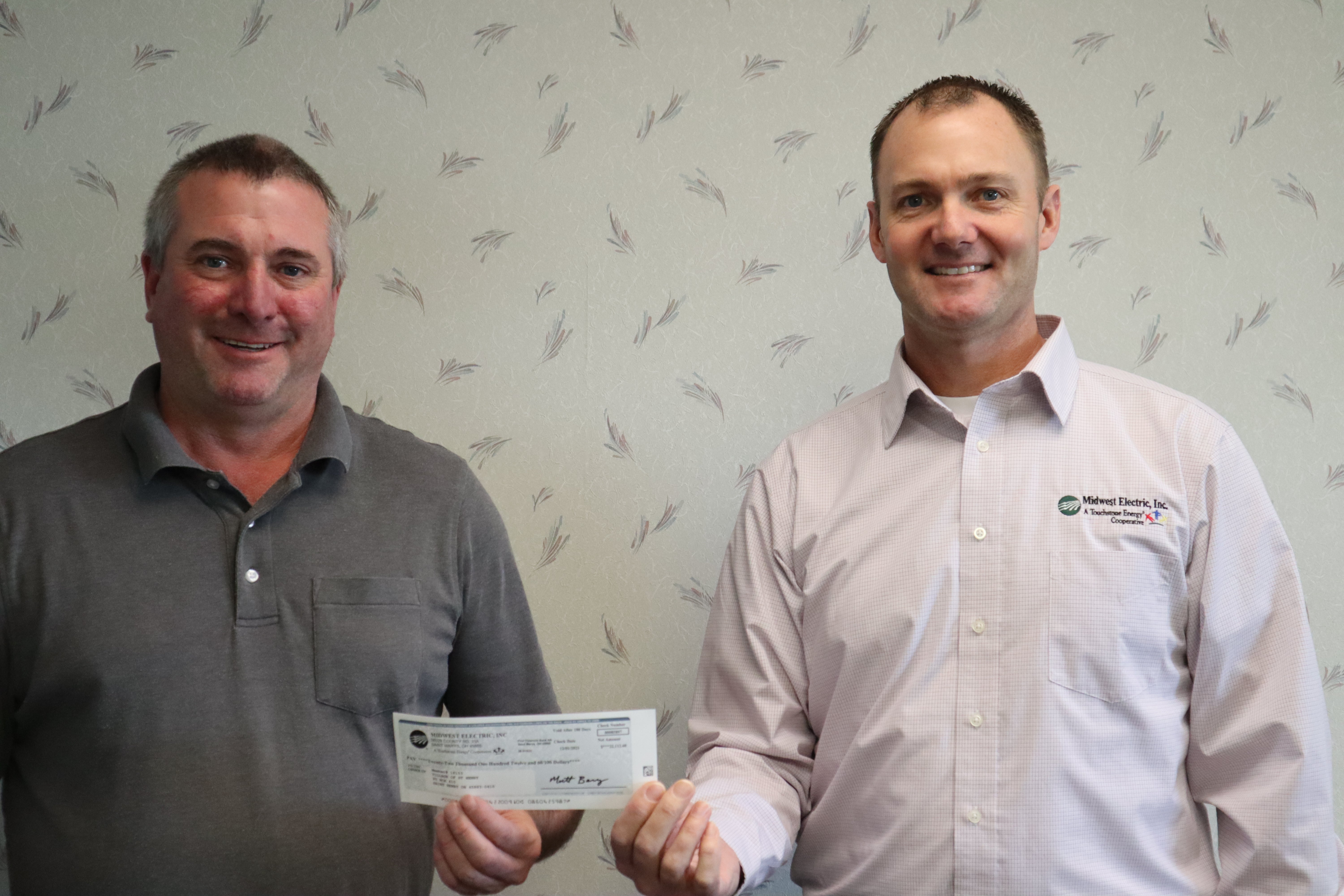 Patronage cash back payments were applied to current members' bills in November and mailed to former members' last known address in December. (To see the list of undeliverable, unclaimed patronage payments, click here.)

Patronage cash back represents each member's share of equity in the co-op; after all, we don't have shareholders, so excess revenues each year get returned to you!

Learn more about patronage cash back by calling our office or visiting www.midwestrec.com/patronage-cash-back.

We want to know: What did you do with your cash back from Midwest Electric? Email skuhn@ppec.coop, and you could be featured!