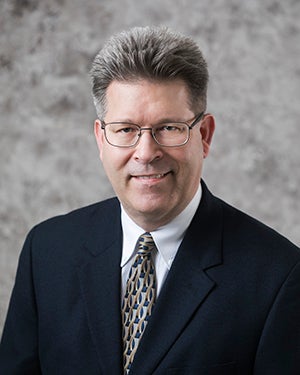 Electric cooperatives have long valued leadership — to guide long-term strategic direction, inspire positive change, and empower employees and the community alike. Midwest Electric's Manager of Finance and Customer Service Kevin Schmidt recently took the lead, completing six courses, a capstone project, and personality assessments to earn his Cooperative Leadership Edge certificate. 
 
This five-month program, held by Midwest Electric's statewide trade association — Ohio's Electric Cooperatives (OEC) — and the neighboring Indiana Electric Cooperatives, was based in Columbus, Ohio, where Schmidt was assigned a mentor coach and completed in-depth coursework and activities both in and outside of the classroom. He also worked alongside Midwest Electric CEO Matt Berry to execute a teamwork-based capstone project that directly impacted the cooperative, complete with a board presentation.
A deep dive into two individual assessments, the DiSC Assessment and the EQ-i 2.0 Assessment, revealed Schmidt's strengths, guiding him through a personal development plan aimed at fine-tuning his leadership skills. Coursework focused on coaching employees, time management, emotional intelligence and conflict, adapting communication approaches, carrying out difficult conversations, business and finance writing, and time management.
"The Cooperative Leadership Edge certificate program is designed to be more than just training; it's a learning experience with measured results throughout the program to gauge impact," states the program description. "Between courses, learners participate in structured and unstructured activities to refresh, expand, and apply the learned skills."