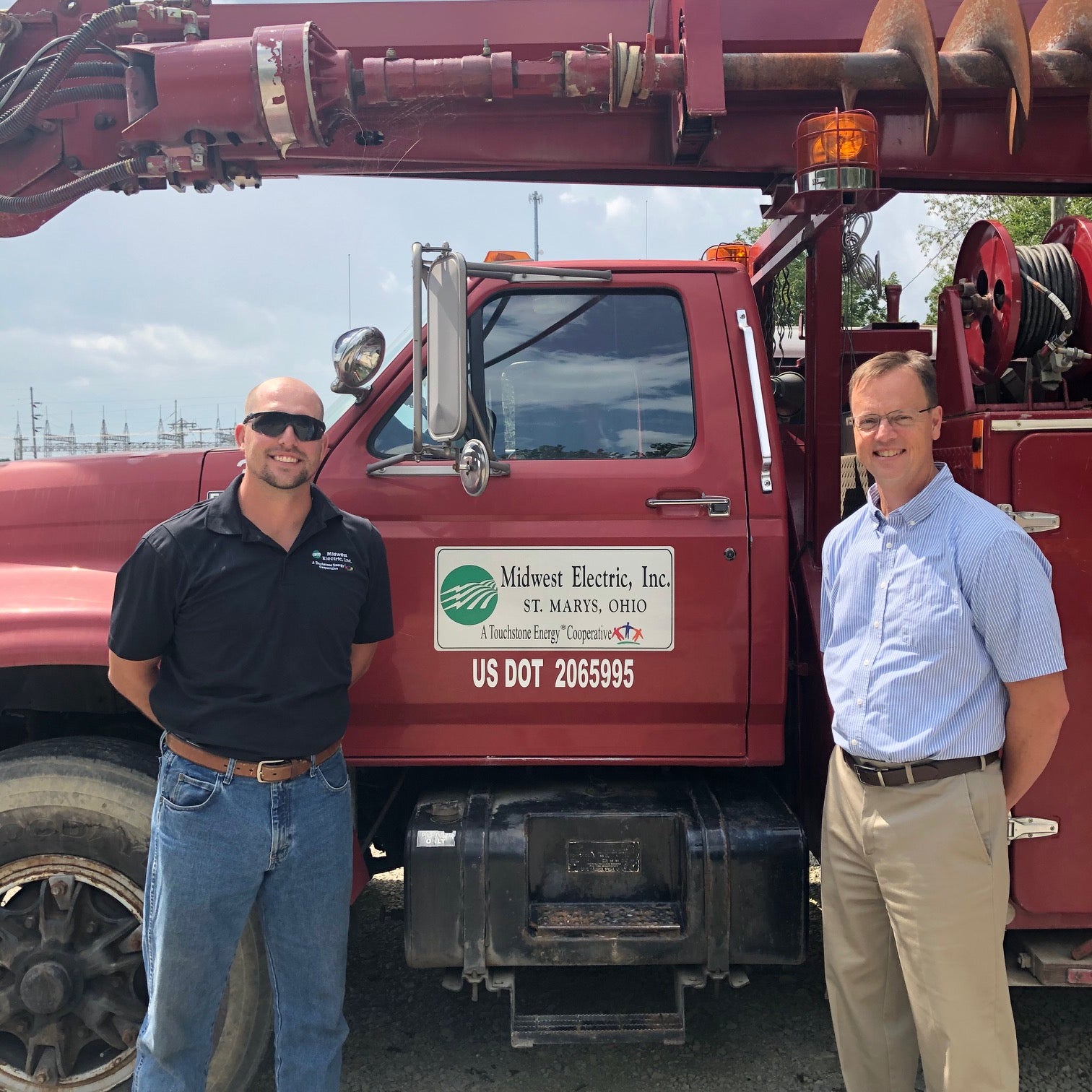 When duty calls, Midwest Electric – and their employees – answer. Especially when it's a call to service for the United States of America.
Paul Pfenning, who is enlisted with the U.S. National Guard, was recently hired by Midwest Electric as operations clerk. Paul previously served eight years in the U.S. Air Force but wanted to come back to his roots and settle in his hometown of St. Marys, Ohio.
Paul recently took part in several weeks of training assignments before being notified his division will be called for active duty and deployed to Afghanistan this fall. He will be heading to El Paso, Texas, for additional training in preparation for deployment. We wish Paul the very best and look forward to his safe return next year.
Thank you to all the past, present, and future members of the military for your selfless service to this country!
Photo cutline: Operations Clerk Paul Pfenning with CEO Matt Berry at Midwest Electric's send-off ceremony for Paul on Aug. 24. Paul is being deployed to Afghanistan this fall with the National Guard.