Bob Zizelman knows classic cars like your hand knows where the living room light switch is – even in the dark. He's restoring a '67 Chevelle, '69 Camaro, and an El Camino, just to name a few.

We took a walk around his country home, admiring 'eye candy' cars of all kinds lining the driveway. Many are works in progress.
"I love classic cars and seeing that transformation," said Bob. "My customers, ranging from college aged to 78 years old, appreciate it, too."

In fact, many of his customers report that Bob is the only one they trust with their vehicles.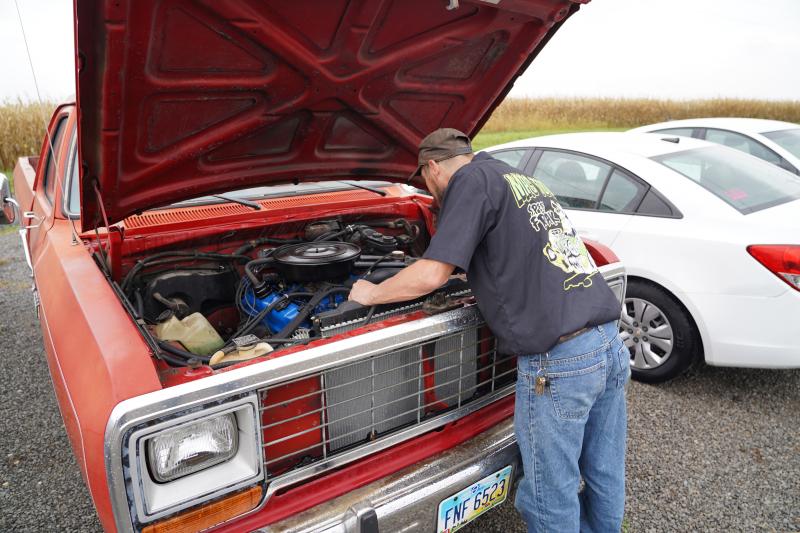 Growing up in Mendon, Bob's passion during his school days led him to Vantage Career Center, where he earned his certificate. He and his wife, Laura, forged ahead, building a family in Rockford and hoping one day they could launch their own small business. A 2012 summer tornado forced their hand after wiping out their barn; they took the leap and built their own shop in 2013. 

Four children later and after countless hours of dedication, Bob and Laura own and operate a full-service business: Zizelman's Auto Repair Shop. They've been Midwest Electric members for 12 years, performing tire changes and alignments, engine and brake repairs, transmission work, oil changes, and other specialty services.

"We're not like stereotypical auto shops… because we're honest with people," Bob said frankly. "I'll tell you how it is; I don't gouge people for money. Trust is everything, and that's what we've built our business relationships on with customers."

After Laura called him out on being "very particular about things," Bob admitted he's a perfectionist – but it's likely one reason why his customers come from all over the state. Dayton, Cincinnati, and Columbus are the most recent on the list.

When they say it's a family business, the Zizelmans don't lie: The shop's employees include Bob, his teenage son Jacob, and his brother-in-law Daniel. Laura helps with office work, finances, and bookkeeping, working part-time as a massage therapist in Van Wert. Even the children help out on occasion.

"The shop is our kids' playpen," Laura said with a laugh. "They are always out there learning, from our 6-year-old Henry to our 10-year-old Corbin, who can pretty much do anything his dad asks him."

It may be "the American Dream," but raising a family and running your own business is hard work.

"Communication is key," Laura said, putting a gentle hand on Bob's arm. "We've come a long way. Especially with the recent supply issues we've all been seeing. We ordered a transmission part for a truck in November that we didn't get until last September. We're grateful for our customers' understanding and willingness to work with us."

Several struggles the Zizelmans face – technology issues, spotty Wi-Fi, and splotchy service – are taken in stride. But they wouldn't trade that "country freedom" to live in town. They love being rural co-op members who are building their brand (and lives) every day.

"If you don't try it, you won't know," said Bob, reflecting on the courage he had to muster to take that business leap. "We did have haters at first, but being able to live where we wanted and run our own business has been so satisfying."

Jokingly, at the end of the interview, we asked Bob that 'elephant in the room' question: "Is it hard working with family?"
He shook his head, snorted, and thought about it for a minute. He looked us in the eye:"Everyone says 'Don't work with family; it doesn't work out.' But that's not true. For us, it's been what's held us together."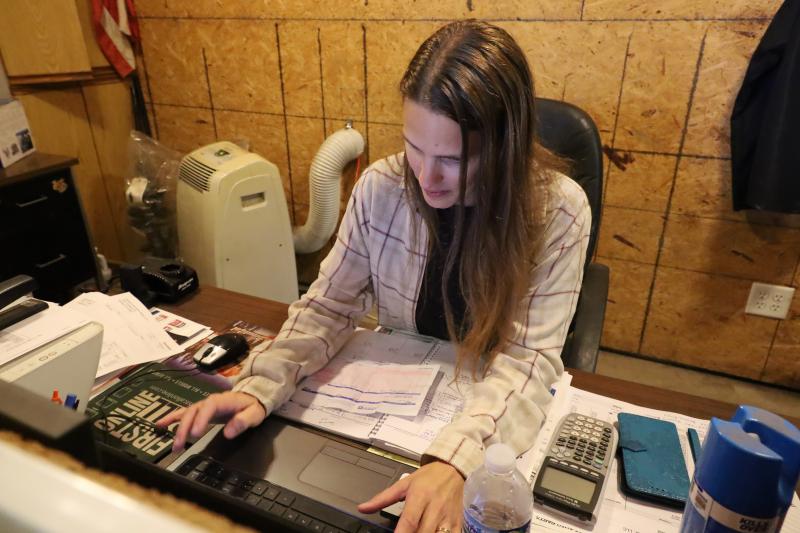 Zizelman's Automotive Repair is located at 12541 Tomlinson Rd Rockford, OH 45882. They are looking to hire a variety of positions; please contact them for openings. To schedule an appointment or learn more, call 419-733-8933 or 419-795-1141. 
Visit their Facebook page for updates and reviews: Zizelman's Automotive Repair, LLC.