Upcoming rate change details, inflation, supply chain disruptions, and severe weather events were topics of discussion at Midwest Electric's 86th annual meeting held at St. Marys Memorial High School on June 3. Over 650 members, family, and guests attended and enjoyed tethered hot air balloon rides, free breakfast, kids games, bounce houses, a health fair, and more.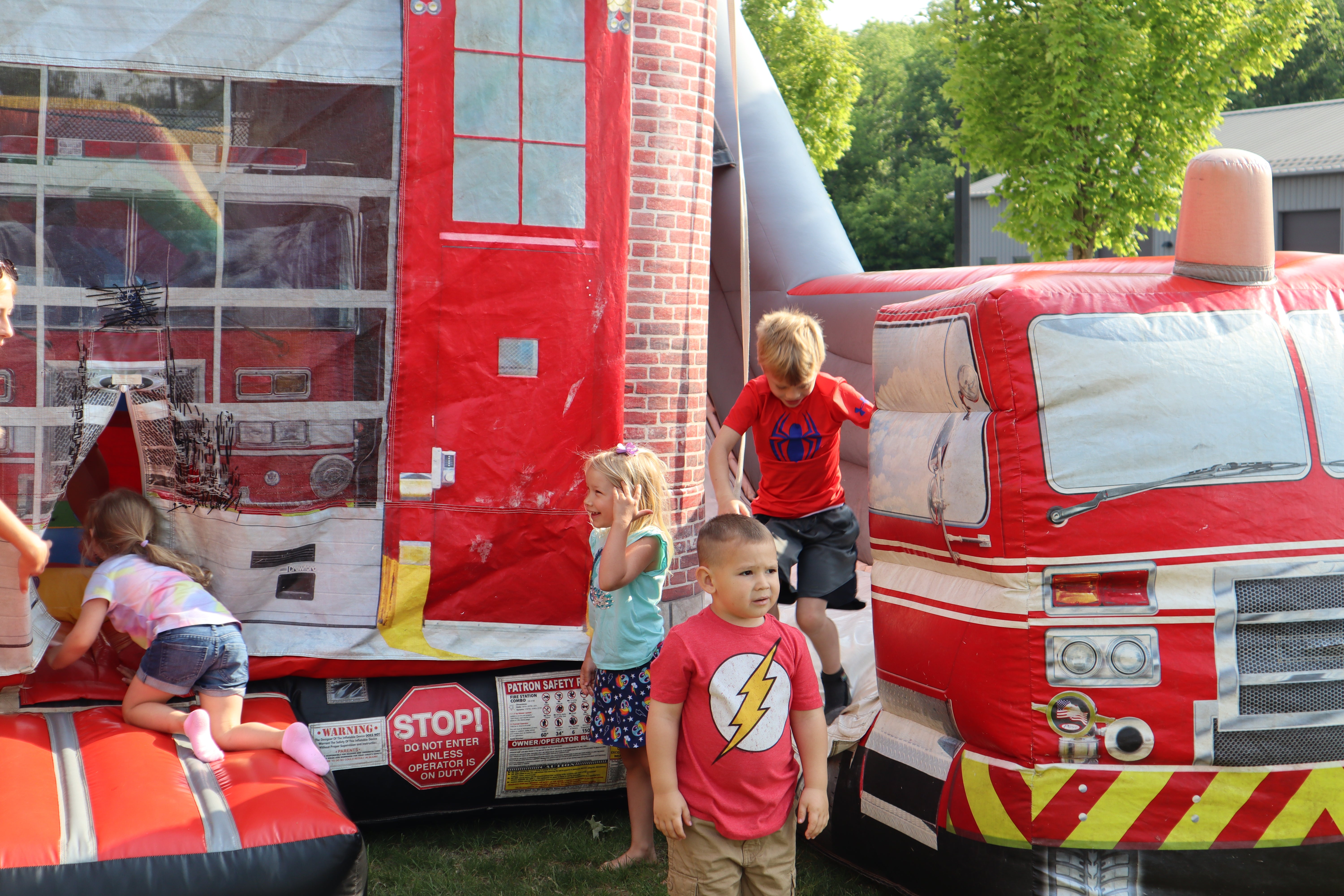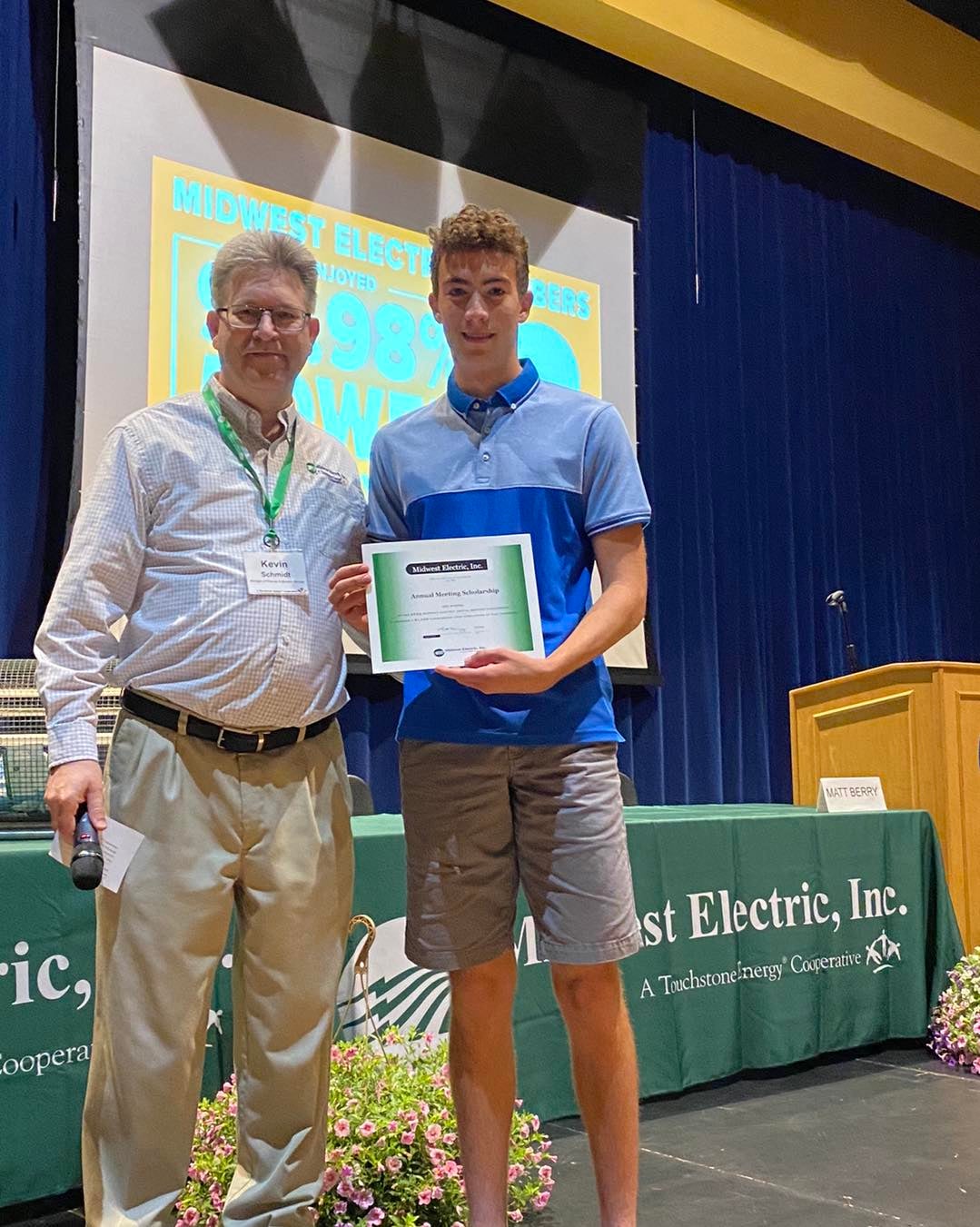 Quinn Holtzapple from St. Marys (parents James and Janelle Holtzapple) was the winner of the $1,000 scholarship drawing, and numerous members won a total of $2,000 in cash prizes.  Director election results were announced, with Randy Heinl (District 1: Auglaize and Shelby counties) and Larry Vandemark (District 2: Allen and Putnam counties) being re-elected to serve another three-year term on the board.
Board positions were also updated, with director Jim Wiechart elected as President, Randy Heinl as Vice President, and Kathy Brake as Secretary-Treasurer.
CEO Matt Berry provided an update on the upcoming rate adjustment, which members will see reflected on the bill they receive in September. There will be a $10 increase in the service availability monthly charge and less than a half-cent increase per kilowatt-hour for the energy charge portion. Overall, the average residential member will see a 9% increase. Commercial rates will increase 2% on average.
Pat O' Loughlin, President of Ohio's Electric Cooperatives, gave a harrowing message that "providing a safe, reliable, affordable, and environmentally responsible supply of electricity is getting more and more challenging."
"Nationwide, we are facing the disorderly retirement of baseload coal and nuclear power plants due to harmful energy policies that include unreasonable environmental regulations with high costs and minimal benefits, unrealistic timeframes to achieve carbon emission reductions, and poorly designed market rules that under-compensate reliable baseload power plants while over-compensating intermittent renewable energy sources," O'Loughlin said.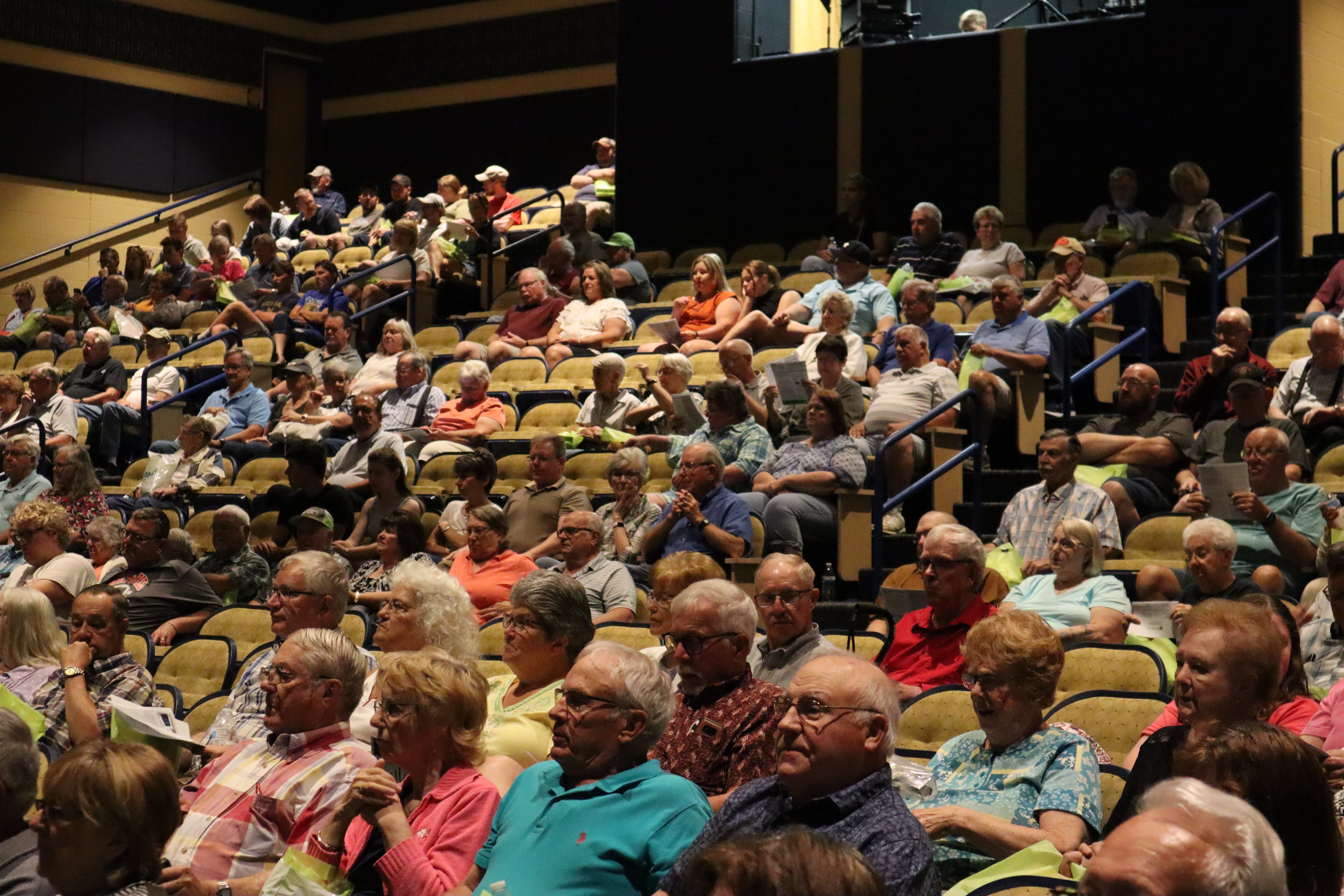 He pointed out that in 2009, Ohio's 21 coal power plants had 22,000+ megawatt capacity; in 2023, Ohio now has just 4 coal plants left with less than 7,000 megawatts of capacity. Though many of those plants that closed had recently completed environmental upgrades, they were hit with another series of more challenging and expensive requirements. Some were replaced with modern natural gas plants or solar installations, but this "has greatly reduced our capacity to produce electricity – especially during periods of severe cold weather as we experienced at Christmas."
"On December 23 through 25, the grid operator for our region, PJM Interconnection, used all emergency steps, stopping just short of ordering rolling blackouts to stabilize our regional power grid. Just to our south in Kentucky, Tennessee, and North Carolina, rolling blackouts were required to keep the system from collapsing. We've seen similar events in California, Texas, and even Columbus, Ohio, last summer. The integrity of our national and regional electric grid is at risk and will only get better if we make a change in course."
CEO Berry took questions on electric vehicles, the future of Cardinal Power Plant, and how the co-op is engaging in grassroots political campaigns through America's Electric Cooperatives PAC.
Photos from the event are available on Midwest Electric's Facebook page and website.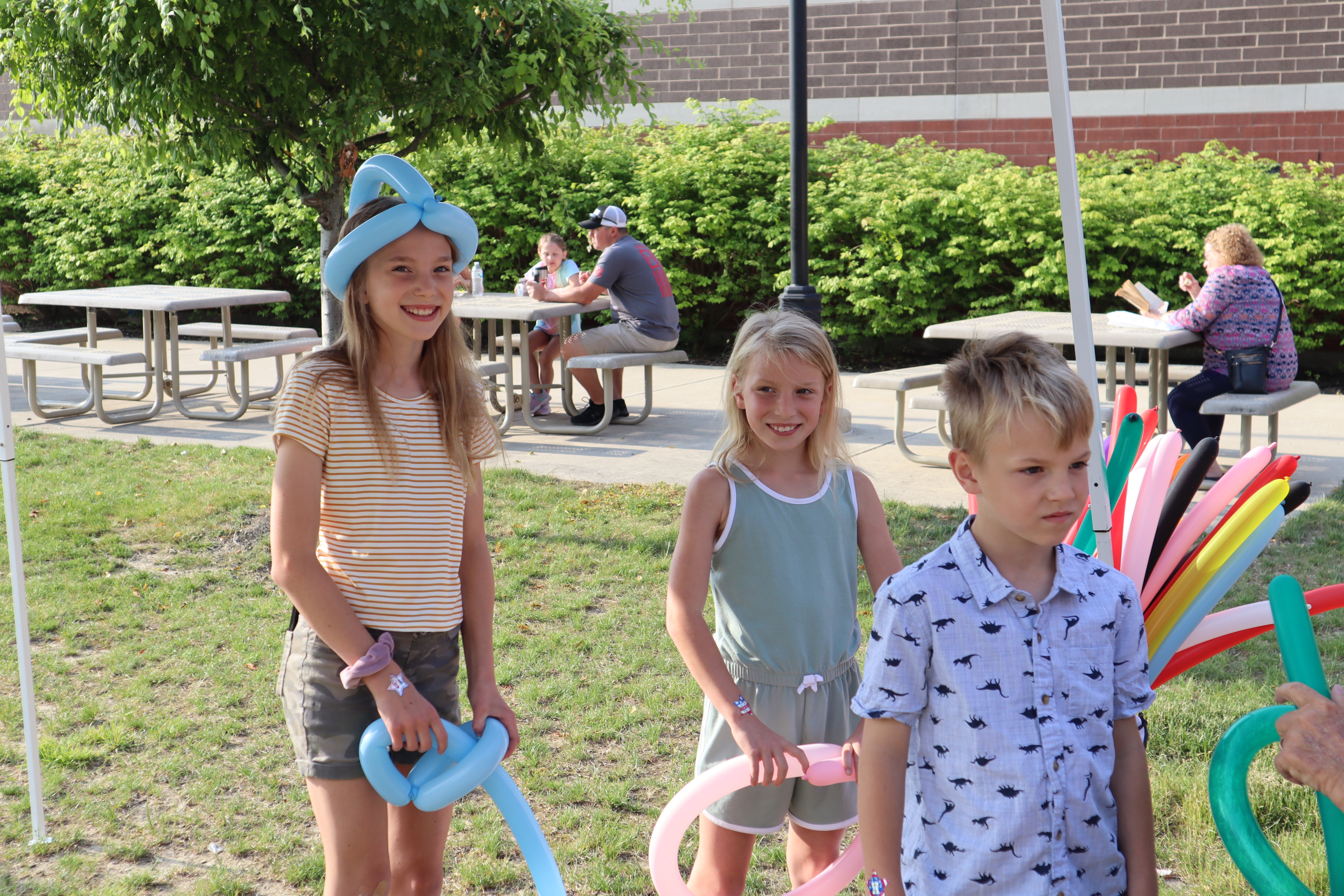 Members with questions about the rate increase or other topics of interest can contact Midwest Electric by phone at 800-962-3830 or visit www.Midwestrec.com. To watch the live stream meeting broadcast, visit www.midwestrec.com/annual-meeting-co-op-board.