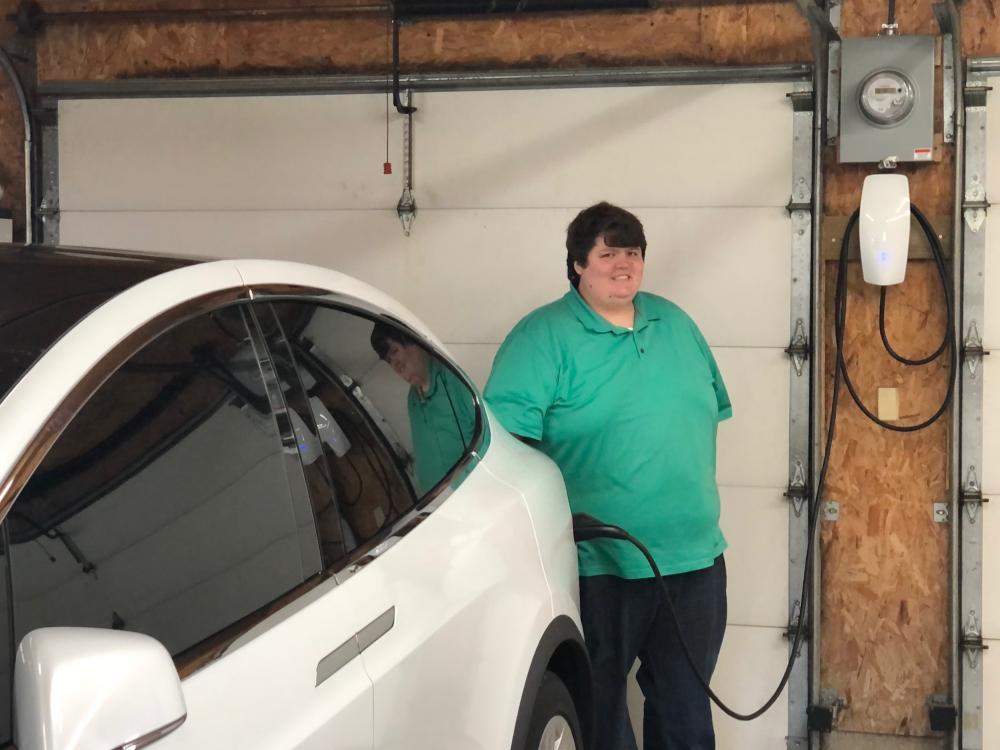 Have you ever considered purchasing an electric vehicle (EV)? If so, you aren't alone. A 2019 survey, conducted by Consumer Reports and the Union of Concerned Scientists (UCS), shows that 63 percent of prospective car buyers in America are interested in electric vehicles. With dozens of new models expected to hit the market over the next few years, EVS are gaining popularity. But many consumers have limited experience with EVS, leaving them to wonder how one might fit into their daily routine – or if "going electric" is right for their lifestyle.
That's why Midwest Electric is here to help. As your not-for-profit community cooperative, we are your trusted source for energy advice tailored to your specific needs. We don't sell equipment directly to members, so we don't benefit from pushing you either way. We are simply here to provide resources and information to help you make decisions that are best for your lifestyle and family – to mention, your wallet!
To help members interested in EVs but uncertain due to high upfront expenses, Midwest Electric launched a new rebate program. This new EV charging station rebate will reimburse the member $200, as long as their system has a load management control, meter, or accessible programming to allow for off-peak hour charging. This avoids charging when electricity is most expensive, raising demand and potentially increasing the co-op's wholesale power costs, which are then passed on to members. Everyone wins in the end!
One member has already taken advantage of this new rebate: Craig Hart of Fort Recovery. Craig and his father, Tim, were both on the same page after Craig purchased a 2020 Tesla Model X, an all-electric SUV with a 351-mile range: the co-op's special rebate program was too good an offer to refuse.
Earlier this summer, Midwest installed a dedicated meter to record and monitor electric use at the Hart household. The EV's charging information will also be available for Craig to monitor through his online SmartHub account, giving him detailed stats and updates at the touch of a button. (Learn about SmartHub capabilities here.)
"Everything from the first contact to the install was great," Craig said. "It was easy and being able to see the data on SmartHub will give great insight into just how little the amount of power overall the car uses compared to the total house based on miles driven."
Best yet, as a special limited-time offer during COVID-19, Midwest Electric added a $100 additional bonus on to every residential rebate offered (the co-op offers rebates for everything from geothermal and air-source heat pumps to ENERGY STAR refrigerators) until June 15. Craig took advantage of this, in total receiving a $300 rebate on his EV's home charging station.
When explaining why Craig decided to "go electric," he says it all came down to technology, performance, and price.
"When looking at the future and what was offered, I felt Tesla had the tech unmatched by others for the price," Craig said. "The electric side helps justify the cost, which was higher upfront, along with lower costs across the life of the vehicle, as I am not performing any regular maintenance outside of windshield washer fluid, tires, and wipers."
Craig also said the more he "dove into the electric ecosystem," the more he loved the convenience of being able to have a "full tank" every morning before leaving.
"I enjoyed learning about the environmental impacts, how the U.S. grid gets cleaner every day, and how my EV becomes cleaner versus an aging gas car. Going electric also allows me to be 100% U.S.-based on energy."
Have questions about our rebate programs? We are here to help. Call our office at 800-962-3830 or visit www.midwestrec.com/rebates to learn more.