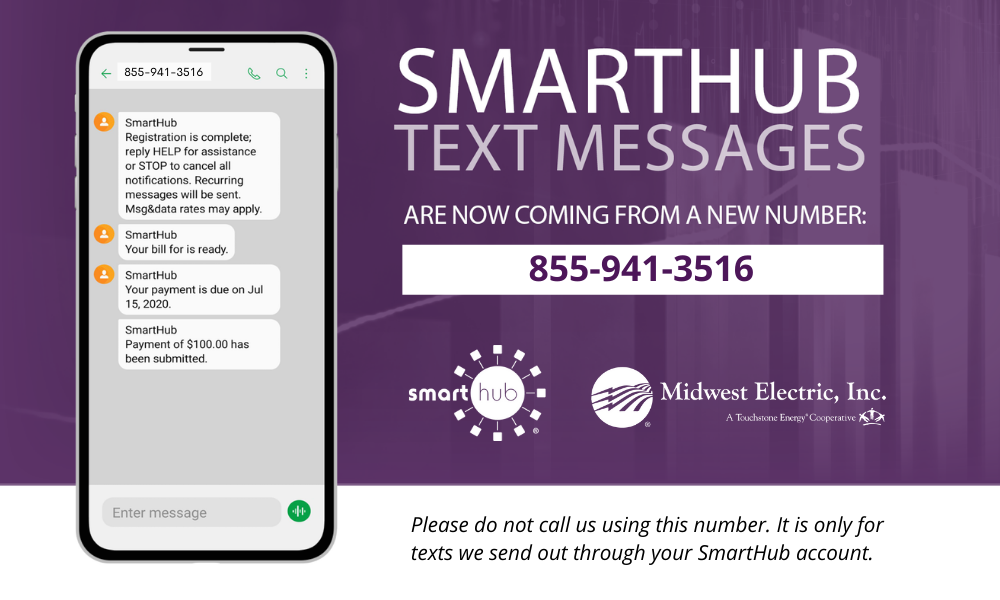 Text messaging is an important method for us to communicate with you. From billing alerts to service updates, text messaging is an effective way for us to help keep you updated on your service and news regarding Midwest Electric.
We wanted to let you know of a small change to our text messaging. When you receive a text message from us, it has come from a short code. Starting on Thursday, June 10, text messages from Midwest Electric will start coming from 855-941-3516. We're making this change to help ensure we continue to communicate effectively with you through text.
Please save this new number, but do not use it to call us. It's ONLY for text alerts we send out.
To log in to your SmartHub account and enroll in text alerts (outage updates, bill due, upcoming events, etc.) or change your settings, click here: https://midwestrec.smarthub.coop/Login.html 
This change will not affect your service or communication from us in any way. If you have any questions, please contact us.